Read Our Testimonials From Real Customers
Hughes Dry Atlanta GArpet Cleaning Reviews
With so many review sites out there, a common problem that has evolved is the creation of companies that post fake reviews. It's very hard to tell which reviews are real and which ones are fabricated.
You can rest assured that all of our reviews are 100% real
We give all our customers an evaluation card after every cleaning is performed. We want to know how our technicians performed. From punctuality, to integrity to overall cleaning. We also have other reviews directly from customers on Yelp, Facebook, Google, BBB & other reputable sites.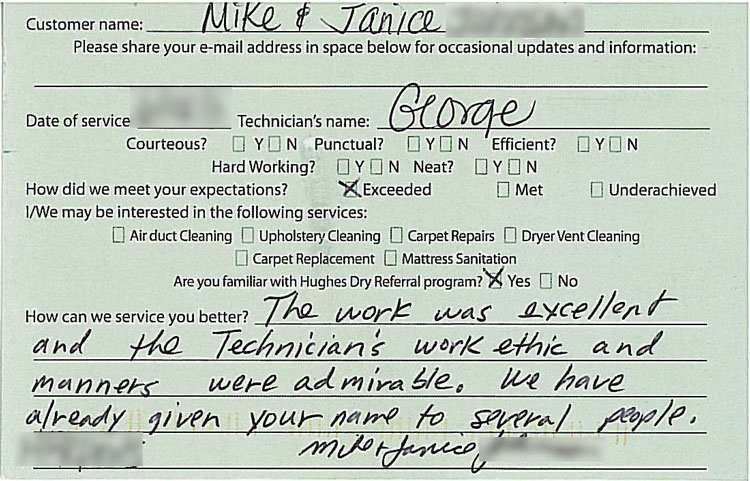 [trustindex no-registration=google]