Home > Carpet Cleaning Maintenance Plans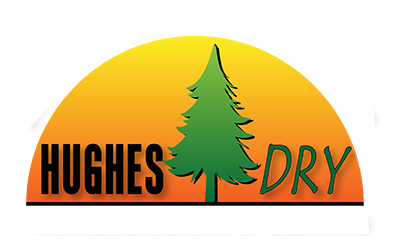 We only use eco-friendly products
Professional Carpet Maintenance in Atlanta GA
With our Professional Carpet Maintenance in Atlanta GA, Hughes Dry can seamlessly protect, clean, and maintain your delicate carpets. When it comes to our services, you can obtain top-notch and reputable carpet cleaning at a reasonable price. Our knowledgeable and qualified carpet cleaners provide these services to improve your it and cozier. It has been so long in the carpet cleaning business that Hughes Dry has utilized this time to create a number of cutting-edge cleaning techniques. We attribute our success to our conviction that our consumers should only receive the best organic cleaning of their carpet and that anything less than ideal is insufficient. Your carpets will be completely revived in only a few hours, thanks to our skilled professionals. Give us a call anytime.
Become a Part of The Stay Beautiful Program!
We hope you are satisfied with our service. We have a plan available that you might be interested in. Our Maintenance Plan Program has many benefits:
Clean, fresh, and HEALTHY carpets the year round..
Longer life to carpets.
Customized cleaning with 20-80% discounts over individual room pricing.
10% discount on products such as spot kits, spotters, furniture glides, etc.
Emergency in-between visits at maintenance plan pricing..
Free cleanings as a neighborhood cheerleader.
This is how it works. There is no contract to sign, no up front payments. Only the commitment to maintain clean, healthy carpets the year round in just 2 to 3 visits. Depending on which plan you select. You will only pay only for each visit.
Let us take this task off your busy schedule!
This program offers you one of the three following plans:
| You Choose | TRI-ANNUALLY | BI-ANNUALLY |
| --- | --- | --- |
| Silver – 2 Man Hours | $205 | $260 |
| Gold – 3 Man Hours | $298 | $355 |
| Platinum – 4 Man Hours | $389 | $445 |
SILVER
Two man-hours of cleaning every 4 month or 6 months.
Most appropriate for households that only need 3-5 rooms w/ stairs.
GOLD
Three man-hours of cleaning every 4 month or 6 months.
Most appropriate for medium to large households that need 4-7 rooms w/stairs
PLATINUM
Four man-hours of cleaning every 4 month or 6 months.
Most appropriate for larger houses with 2-3 flights of stairs, area rugs, and finished basement.
The longer the period of time in between cleanings, the more difficult it is to get the carpets close to original. We customize each cleaning by working through your set of priorities in the time allotted. Call us for advice regarding the plan which best suits your needs. Please note a small stain fee surcharge may be applied to each order that does not adhere to the cleaning commitment of every 4 to 6 months.  CHOOSE WHAT PLAN WORKS BEST FOR YOU!