Home > Atlanta Handyman Services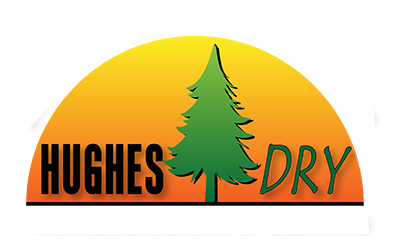 We only use eco-friendly products
Hardwood Floor Maintenance Services in Atlanta CA
We assure Hardwood Floor Maintenance Services in Atlanta CA, with the help of our qualified professionals who can carry out excellent hardwood floor work. Every work is meticulously evaluated by us before we get started, and we'll go through with you the methods we believe will make your hardwood floor seem as good as new. We strive for your complete and absolute pleasure and are convinced that we can execute the task successfully, on schedule, within budget, and at a very reasonable cost. Experienced contractors employed by Hughes Dry can fix tiny dings and gouges. To keep your hardwood floors maintained well, our crew repairs squeaks, water damage, and other issues. To preserve the exquisiteness of your hardwood floor, we can swap out damaged panels for comparable ones and bring the finest maintenance to them.
Are the minor repairs in your home starting to accumulate?
Are the minor repairs in your home starting to accumulate?
How many repairs have you put on the back burner because you just don't seem to have the time to get them done? Or maybe you just aren't confident in your ability to fix something. (It's okay, you can admit it)
Are you concerned that your elderly parents' home is not as safe and accessible as it could be? Do you feel bad that what should be a simple painting job hasn't been completed yet? If you don't have time to get these and other jobs done, then call Hughes Dry Today.
We have been servicing Atlanta for over 26 years providing superior dry, organic carpet cleaning. Thanks to a growing team of technicians and a bigger demand for more home services, our owner Larry Hughes has handpicked an amazing Handyman who can just about fix anything!
With over 30 years of experience, our handyman Cesar is bonded, uniformed and insured, and is not a third party contractor. He's an employee and part of our Hughes Dry Team.
Some of our home repairs include:

– Electrical
– Plumbing
– Carpentry
– Painting
– Drywall
– Flooring
– Ceramic Tile
– Decks
– Handicap
– Facilities
– Gutters
– Basements
– Kitchen & Bath
– Remodels
– Screened in
– Porch
– Overall Maintenance & Repairs
– And More…
Work? Family? Recreation? Don't seem to have the time that you used to have before? Our Atlanta handy man services are here to help you. Our experienced team will make sure that those projects you've been meaning to do are taken care of right the first time. The best part is you get to relax while we take care of the work for you.
Enjoy your family. Don't stress about the house while at work. Enjoy your time having fun. Give us a call at Hughes Dry to get a free quote or click on the link above to fill out an express form. Atlanta has been trusting us with their home cleaning needs for over 30 years. You can now depend on us to handle all your home fix-it needs.
Let us take this task off your busy schedule!