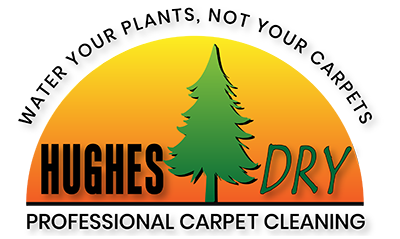 We only use eco-friendly products
Hughes Dry is now certified through TrustDALE
It has been stated that there are approximately 750 carpet cleaning companies in the Atlanta Metro area. Well, maybe 749; one quit yesterday, but one is starting up tomorrow. And that's how it seems as many of the small operators just come and go.
So, with the landscape littered with so many Atlanta carpet cleaners, how is the average consumer going to ferret through the maze of cleaners? Secondly, with such exaggerated claims and hard to believe "whole house specials," which companies truly are legitimate?
Dale Caldwell, 30- year veteran investigative reporter, is helping consumers sort through the process by certifying companies. Did you know that 70% of consumer's complaints are toward businesses which have no brick or mortar? In other words, many businesses look good on the internet, but they don't have a physical location!
Though Hughes Dry has enjoyed an outstanding reputation for years, they recently became a working partner with TrustDALE. Hughes Dry went through a 7-point investigative process which included a lawsuit search and review and an extensive review of all licensing, insurance, and bonding requirements.
It is always recommended that every consumer do their due diligence when hiring a contractor for any service. Thankfully for consumers, Hughes Dry has been endorsed by Home Reports, Home Services Review, Verified Home Services, and has an A+ rating from the BBB. Says owner, Larry Hughes, "The TrustDale certification adds the final cherry on the top!"
Despite all the research and due diligence put into investigating a company, humans are always involved and mistakes, misunderstandings, and disappointments can still occur. Though in 30 years of service in Atlanta, every incident which has ever occurred with Hughes Dry has been resolved and remedied when there was cooperation. However, Hughes Dry consumers now have an additional avenue to take through the TrustDALE Guarantee.
The TrustDALE Guarantee states that if a consumer is dissatisfied with the service, the consumer has to take the grievance to TrustDALE within 90 days of the service. If necessary, an independent expert in the field will review a customer's complaint. Should the expert agree with the consumer, Hughes Dry will abide by the recommendation of TrustDALE to Make It Right.
Says, founder and owner, Larry Hughes, "We have always 'made it right,' but this extra level of protection for the consumer should give each new Hughes Dry consumer peace of mind knowing there will always be a fair outcome."