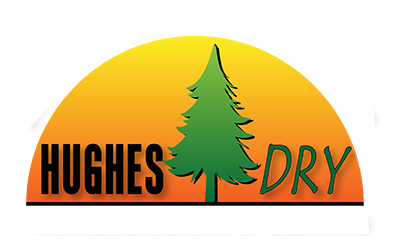 We only use eco-friendly products
Is the old mop and bucket just not cutting it anymore?
Do you feel like you can never get your floors REALLY CLEAN?
Has your finish dulled, and worn away?
Are you considering going through the hassle of sanding, and refinishing the floors?
While it provides good maintenance, sweeping and mopping is not designed to remove the layers of dirt and grease buildup on your hard surfaces. Having your Hardwoods professionally cleaned can GREATLY EXTEND THE LIFE OF YOUR FLOORING, and bring back the old shine that made you fall in love with them!
Hardwood Floor Maintenance Services in Atlanta CA | Hughes Dry
We assure Hardwood Floor Maintenance Services in Atlanta CA, with the help of our qualified professionals who can carry out excellent hardwood floor work. Every work is meticulously evaluated by us before we get started, and we'll go through with you the methods we believe will make your hardwood floor seem as good as new. We strive for your complete and absolute pleasure and are convinced that we can execute the task successfully, on schedule, within budget, and at a very reasonable cost. Experienced contractors employed by Hughes Dry can fix tiny dings and gouges. To keep your hardwood floors maintained well, our crew repairs squeaks, water damage, and other issues. To preserve the exquisiteness of your hardwood floor, we can swap out damaged panels for comparable ones and bring the finest maintenance to them.
Let us take this task off your busy schedule!
1. We offer furniture moving and re-installation!
2. Our Dirt Dragon Hardwood Floor Cleaning System can clean and finish the same day!
3. We use REAL Urethane!  Not some temporarily shiny acrylic finish from the box stores.
4. Our Maintenance Hardwood Refinisher is water based and LOW VOC!  No need to leave the home while we work!
5. Having your hardwoods Cleaned and applying our Maintenance Refinisher will greatly extend the life of your hardwoods- Putting the costly and messy sanding, staining, and sealing off for YEARS.
6. This Cleaning works on solid wood, engineered wood, laminate, LVT and linoleum.
Is the old mop and bucket just not cutting it anymore? Do you feel like you can never get your floors REALLY CLEAN?
From our experience, homeowners are frequently looking for the best products and processes for maintaining their flooring! Especially when it comes to their hard surface floors like Hardwoods, Engineered, and even Prefinished Hardwoods. With so many products on the market, it can be difficult to decide which solution will be the best fit. Some products provide a shine today but quickly fog and create buildup over time.
Products like Quick Shine, Bona Hardwood Floor Polish, Orange Glo Hardwood Floor Polish, and Rejuvenate Professional Wood Floor Restorer all promise "like new" shiny floors but they contain an acrylic or wax finish that will build up and create a foggy and grimey look over time!
Our homes are under constant assault from grease produced in our kitchens and the dirt and grime brought in by our kids and pets. Oils and soils cover every portion of our floors combined with the traffic of everyday life, the finish on your hardwoods is being constantly eroded! Over time the finish dulls due to this sandpaper-like coating of oil and soil. Left untreated this grit will also wear through the stain layer and into the bare wood!
Our Dirt Dragon Cleaning Process and Maintenance Refinisher was designed to treat just that! In one simple day our technicians can remove the furniture, strip the floors of previous acrylic finishes, properly clean the floors, and apply a maintenance coat of poly-urethane! We are able to do all of this without ever sanding the floor (YAYYYY NO DUST) or displacing your family and pets due to high VOC sealants.
NOTE: This process is designed to clean, finish, and maintain
hardwoods. If the floors have wear patterns that have worn through the finish and exposed the bare wood; have water damage and sun discoloration, or deep scratches that expose the bare wood; you need to look into refinishing- sanding, staining, and sealing.
How it works!
Your technician will walk the areas of concern with you. Please point out any known imperfections, spots, or stains. After confirming the estimated price they will begin the prep work! We will assist in the moving of furniture off the areas being cleaned, we do ask for your help in handling breakables and decor. (A 2nd appointment can also be scheduled to reinstall furniture and rugs). Your technicians will then perform a thorough sweeping, vacuuming, and dusting of the area. Next comes the big guns!
The Dirt Dragon!
The Dirt Dragon is a powerful cleaning machine that applies the floor cleaner, agitates it, then extracts the soil, grease and cleaning solution. Weighing in at 120lbs the rotating cleaning brush thoroughly scrubs the surface to remove the toughest food stains, grease stains, and traffic areas. Then Squeaky, a neutralizing, residue free cleaner is applied to ready the floor for finish. A final walk through and dusting is done to make sure the floors are totally clean, free of debris and ready for finish!
Hardwood Maintenance Refinisher
One of the biggest concerns we hear from our customers is: "How long do you have to be out of the house?" With this revolutionary cleaning and finishing system we can clean and finish the floors in the same day! To make it even better the floors are ready to walk on in 1-2 hours! Furniture can be re-installed 24 HRS after the application of the finish. Large coverings, like area rugs should remain off the floors for
7 days. This allows for proper curing of the urethane finish. With this truly dust free cleaning and water based, LOW VOC Urethane Maintenance Finish, we are able to build back the layers of urethane worn away with daily use. Barring damage from water or pets, having this service performed every few years will prevent the need to ever have the floors sanded and refinished!