Selecting a carpet cleaning company:
The top 5 customer concerns:
The bottom line is that everyone wants a job well done without bait and switch tactics by a company, with highly trained and knowledgeable employees who care. In other words, everyone wants PEACE OF MIND.
1. Quality and thoroughness of workmanship
The Hughes Dry method leave the carpet and rugs fresh, clean, and ready to use.  Furthermore, we are reducing up to 85% of embedded allergens and up to 97% of the mold spores leaving the carpets healthier.
2. Experience and Professionalism of Technicians
It can be simply stated that a cleaning is only as good as the conscientiousness of the technicians doing the work. Hughes Dry technicians seldomly leave.  There is virtually no turnover in Hughes Dry technicians.  Many Hughes Dry customers love the fact that they can request their own "personal" technician and enjoy complete PEACE OF MIND, knowing with comfort that the same technician will be handling their specific cleaning needs.
3. Safety of the Product/Process
The Hughes Dry carpet cleaning product is organic and green sealed certified.  This simply means that there are no potential carcinogens or toxins.
Carpets and area rugs cleaned by Hughes Dry are ready for immediate use.  Thus, there's no need to send your pets off or confine your children!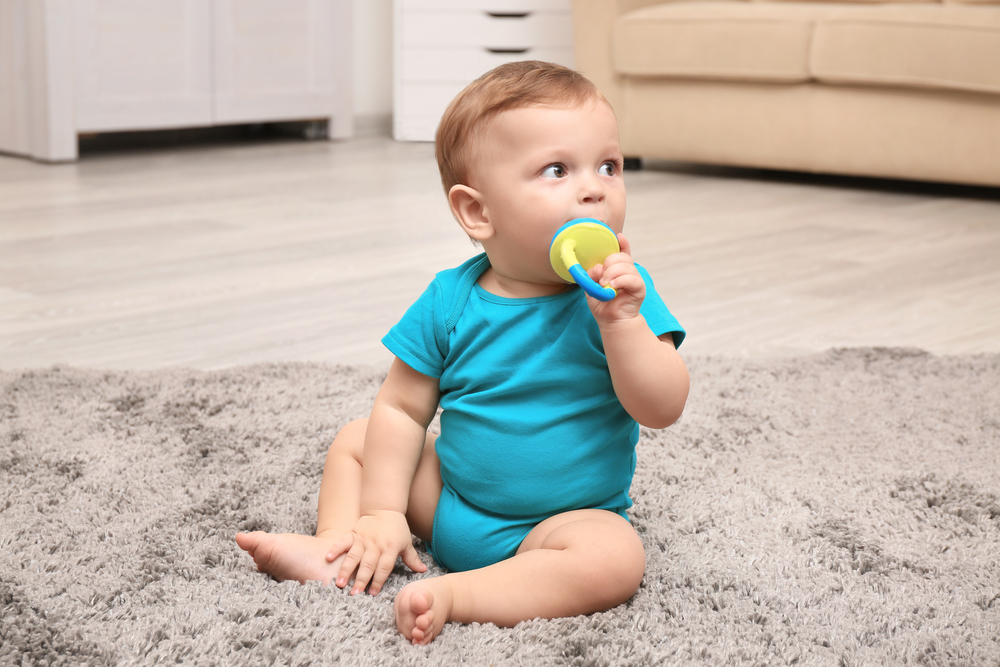 Unfortunately, the carpet cleaning industry is noteworthy for bait and switch tactics.  Customers call to get a quote which is typically low balled.  Then when the technician arrives, suddenly there are "extra" charges and that 'affordable' quote turns into triple the cost. Most Hughes Dry estimates are given over the phone.  The Hughes Dry staff are all trained to get a deep understanding of the job to be done and lots of questions are asked.  Typically, most quotes are within 5% of the actual price if everything is based on averages. Buyer Beware:  If a coupon or quote sounds too good to be true; it probably is!
5. Overall Customer Service
The customer service experience includes the initial contact with the company, the actual cleaning experience, and service after the sale. At the completion of every Hughes Dry job, each client is asked to do a final walk through to be certain that each client is completely happy with the results. Amazingly, nearly 80% of our Hughes Dry customers leave us an evaluation of our service. Either in written forms on an evaluation card, by text message, or through social media sites such as Facebook, Yelp, google, etc. "Client satisfaction is at a premium with Hughes Dry" States Larry Hughes. "In fact, for years we have been preparing a cooked breakfast for the entire team, while go over each returned evaluation form."
"Incidentally, all clients are welcomed to attend these delicious and informative Monday morning meetings,"  says Lori Padgett, Hughes Dry Office Manager. "Don't Be Late!  The breakfast starts at 8:30AM.  If you're late, you'll probably won't get anything since we have 2 dogs in our office every day and they will get all the leftovers!"